Who Is Interested In Adding To At-Home Gym?
Interested in adding to your home gym?
Well, it doesn't take much to create a ton of variety. We're here with the GGVT (Grit Gym Virtual Training) platform so you can get personal training while at a distance. If you're not already signed up, call 319.855.7768 and we'll walk you through it. All workouts can be written specific to your body and goals. Even if you have zero equipment, your body is it's own natural weight and you'll be amazed how much can be done.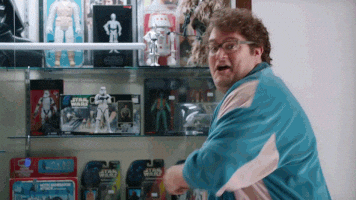 To learn more about GGVT call us, 319.855.7768. I'm not sure how many people we'll be able to fit into this with all the 1 on1 phone calls and extra programming, but we'd rather help and fill every spot possible, so call immediately. For equipment…. Play It Again Sports' owner Chris Suchomel is part of the Grit Gym Tribe and a great resource for equipment. I just got off the phone with him and he said to come quick. Apparently people are buying up all the weights, balls, and bands. They are doing FREE deliveries for Iowa City and Coralville. For orders, Call: 319.354.4777 or email: PIAS11298@gmail.com
Chris is a great guy. He sold me my first barbell set … whoa … just realizing that it was 22 years ago. Holy smokes!! 😲 Anyway, give him a call. However, if he's out of what you're looking for, here are some other resources. Bands:
RED: https://www.elitefts.com/pro-mini-resistance-band.html

GREEN: https://www.elitefts.com/pro-monster-mini-restistance-band.html

RED MINI BANDS: https://www.elitefts.com/pro-short-mini-restistance-band.html

MINI B ANDS: https://www.performbetter.com/First-Place-Mini-Band
Stability Ball:
https://www.performbetter.com/Thera-Band-Pro-Series-SCP-Stability-Ball
Sliders:
https://www.lowes.com/pd/Super-Sliders-4-Pack-9-1-2-in-x-5-3-4-in-Oval-Reusable-Plastic-Carpet-Slider/1000372551

https://www.performbetter.com/ValSlide
Dumbbells:
Kettlebells:
https://powerblock.com/product/adjustable-kettlebell/

https://www.elitefts.com/vtx-cast-iron-kettlebells.html
Foam Rollers: Give us a call, we have 13 rollers left. Only $9/roller. 319.855.7768 (we'll deliver) Hip Circle: https://markbellslingshot.com/collections/all/products/grippy-hip-circle Pads: https://www.performbetter.com/Balance-Pad Medicine Balls: https://www.performbetter.com/PB-Extreme-Soft-Toss-Elite-Medicine-Balls PVC Pipe / Wooden dowel / Broomstick / Curtain rod / Closet rod / etc … they all work We have plenty of extra's at Grit Gym too. Idk, how's $1/pipe?🤷🏽‍♂️ 2x4's: any normal 2x4 board can make for a nice exercise tool Timer Apps are all over the App store. We use the Push Press Timer Pro App All of em are about the same. Thanks guys for being so supportive. Cannot tell you how much we appreciate it. 👏🏼 As always, anything we can do to help with your health, PLEASE tell us.