Hey Tribe, The last 72 hours have been … interesting. Hopefully this is the peak of the panic and this message can alleviate fears. This isn't to say there's no room for thoughtful concern or being courteous toward the at risk populations. Those are assumed. It's an understatement that you guys have been awesome.👏🏼 Thank you for how level headed, reasonable, and thoughtful you've been. 🙌🏼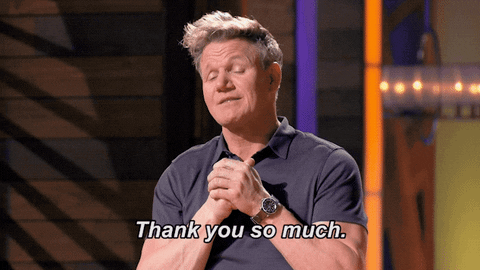 I've really enjoyed hearing/reading your skepticism toward the reports, the questions you've proposed as topics of discussion and your well reasoned thoughts/positions around those questions. You're one great batch of smart cookies.🤓 From what I can gather, at this point it seems most of us are in the clear as even those with moderately strong immune systems readily win the fight. If you're healthy it looks like symptoms of Covid-19 are less severe than the flu. It's the immune compromised that we are doing our absolute best to be courteous of. 😷 I've spoken with multiple sources on how we can best handle the situation. The majority of advertisments have been for us to encourage actions we all already know to do … wash hands with soap and water🚿 cover your mouth to sneeze/cough🤧🤒, reduce visits to the elderly/immune compromised … HOWEVER, we were advised to ask people to please stay home from the hospital unless absolutely necessary. Reason being, so health care professionals can better treat the people that need treatment the most. 🏥 Grit Gym planned to stay open as long as possible. However, multiple governing bodies of cities/states have enforced mandates on certain businesses to limit their services or close until further notice. 🤦🏻‍♂️ THREE THINGS FIRST: I keep asking those who have come in to workout if they know anyone that knows any that has contracted covid19. All have said they know of zero people that know zero people. Again, I'm not saying that concern isn't valid. I am, however, saying that perhaps the best remedy is to turn off the news. As the saying goes, whoever controls the media controls the minds. The news employs some of the best minds in the world and pours massive amounts of money into research to find better ways of keeping your heightened/frightened (sympathetic) attention.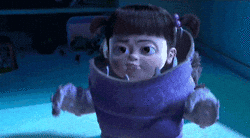 It's too bad they didn't watch Monsters Inc to find out that your laughs carry monumental more power than terror. Ample time spent in a parasympathetic state is absolute for recovery and full function of the body and mind. Remember, you don't actually get stronger in the gym. The gym is where you create the designed stress. A way of asking the body to respond with the appropriate adaptations. Those adaptions happen during recovery. This could be a magnificent time to practice self care. Meditating🧘🏻‍♀️15min 2x/day. Getting to bed💤before 10:30pm. Journaling📝 Watching The Princess Bride, Space Balls, Airplane, does anyone remember The Great Outdoors with John Candy and Dan Akroyd? By the way, Willow, The Man From Snowy River, and the Tim Burton's Batman still hold up. If you can find it, "Safety Not Guaranteed" is an amazing B level movie that didn't get the hype it deserves.
My point is to turn off the media giants spewing terror, doom and gloom. So you can gather yourself some peace and presence. When Columbine hit, we sat in school watching the new all day. The first report said 88 dead. The final report was two. These giants will do anything to get you scared all in the name of your attention. Starve them by taking care of you. SECOND: We set a goal as a staff to reach a pharmaceutical level of clean at Grit Gym in 2020. We'd always emphasized this but in December we started cleaning 2x/day, instead of once, and as needed in between. The process is as follows:
Wipe down all equipment with disinfectant: including all small soft tissue tools, sleds, weights, med balls, etc.

Vacuum all flooring

Mop all hard surface flooring

Spray Turf with disinfectant spray
For as long as I can remember, there has also been a cubbie designated to self cleaning in the top left hand corner. It has hand wipes, tissues, hair ties, and all purpose cleaner. We've always remained in opposition to hand sanitizer as if kills the good bacteria on your hands that is helping protect you, and feeds into the overly cautious fearfulness. Also, at this time, it's a tough find (Rachael went five different places … no go). So she made a homemade blend based on some DIY guru online🤷🏽‍♂️. Also, there are now extra spray bottles with cleaning towels around the gym💦 THIRD: For those that want to limit their exposure to other people, but still keep exercising and enjoying Grit Gym workouts … We are offering a beefed up version of our Virtual Training platform. YOU WILL GET 👇🏽
Your own workout emailed to you to do anytime you like, adjusted for your goals and home equipment

We are thinking of doing group worouts in the park on Saturday mornings.....More to come on that😉

1-3+ Daily Live-Streamed Grit Gym Workouts via Facebook Private Group (Grit Gym Tribe) [Mon-Fri: 5:30pm, 6:30pm, 8:30am].
A Grit Gym Coach teaching, leading and inspiring you through every workout, LIVE!

Live Team Workouts are capped at 12 people so everyone gets individual attention

2x/week 30minute phone meetings

Video demonstration and explanations for every exercise

Unlimited online support

Recordings of all classes you missed that can be watched anytime

A shared Facebook group for community support and accountability

Effectively designed workouts to train your body heart and soul, you can do in your living room with limited space and zero equipment. Only missing the high fives.

100% FREE for active members, your buddy's -are their gyms closed??? Well because they are your buddy's just $79.00 by mentioning your name.
To claim your spot, hit reply and send us your Phone#, then click send. ☎️ We'll call as soon as possible with details. We want to support you however we can: Exercise, Mindset, Nutrition, Recovery. If you guys think of a way we can better help you with your health and/or to alleviate with the panic/fear around this thing, please tell us. Like we say often, we all know enough to make better decisions. In a world of panic, keep seeking reason and logic. What can you do RIGHT NOW? Click the button below👇🏽to request access to the private Grit Gym Tribe Facebook Group. We will be keeping you up to date and live streaming workouts throughout the week..... Thank you all for sticking with us through all of this. It serisously means the world. Already missing your faces. You guys are awesome,🤗 Adam, Tori, and Rachael