3 Things To Help You Guys Out😀
Hey Tribe, 3 Main Points Today 1. Nutrition 2. Supplement deliveries 3. We are social beings Please, take a read, sit back and think. Expecting the best, and preparing for the worst are wise words that I didn't come up with. But they have always served me well. And it's time to put them into action. Nutrition We dont know how long this thing will last...keeping up with your nutrition will be key. This doesnt necesarily mean dieting, but being mindful of the food you are putting into your mouth throughout the day is essential.
This is a food delivery service that Rach and I have used for years, and throughly enjoy. Meals are high quality ingredients that come straight to your door based off personal preference. You wont reget it. 👌🏼 Here is a referral code to check it out Marley Spoon:
SUPPLEMENTS Any order you make on supplements and swag, you'll be supporting us in this real weird time.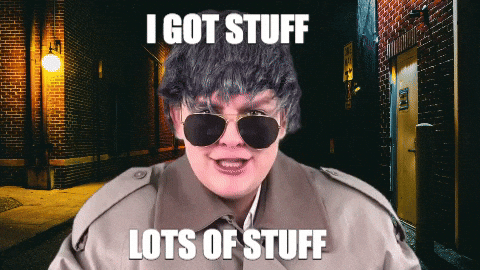 And we'll bring them to your doorstep. Call or text 319.855.7768
Bars

Coconut water

Zinc

Magnesium

Greens

Cocoa

Fruit

Green Greens

Multi-Vitamin (Super 2 Daily)

5HTP

VitaminD3

CoQ10

Fish Oil

Liquid

Capsules

BCAAs (only one of each left)

Blue Raspberry Lemonade

Grape

Watermelon

Strawberry Mango

Protein

Peanut Butter (only one left, better hurry)

Shakes … Yes, if you want to bulk order a load of shakes, I'll throw some together and bring them over.

Need some tumblers?

I know it's a bit early, but they'd make great gifts for Christmas. HOHOHO🎄
Anything we can do to be of service, PLEASE reach out. Remember, this is a great time for us all to practice self care. Now more than ever....🧘🏻‍♀️🧘🏽‍♂️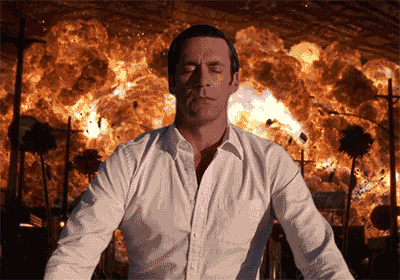 2x 10minute walks/day do wonders for a banged up spine. 15min of meditation while playing brown noise isn't fun at first, but the pay off is astronomical in 6 weeks. https://youtu.be/RqzGzwTY-6w Joining us at 5:30pm for the daily live workout in the private Facebook Group: Grit Gym Tribe And getting a strength program made specific to you and based on the equipment you have in your home. Cats are surprisingly useful. Proceeed with caution if they
We are social beings DUH Don't underestimate this social distancing thing. The most introverted person on earth is still extremely social. There is no way humans would be here without this skill. It's in our DNA.
Really, today's best theory to explain why there is only one type of human on earth when 100,000 years ago there were 7 … is that we were the most social. The others were just as smart, just as skilled, but they lived in smaller groups that didn't communicate as actively and didn't copulate. They interbred with us to an extent but not enough to establish themselves in the current day. Fun fact of the day huh? Anyway, point being, we're social. Individual and societal mental health is worth being taken into consideration. Expect the best, but prepare for the worst. We're all in this together. Remember, we're a phone call/text away 319-855-7768 Missing you all....